Mar 13, 2017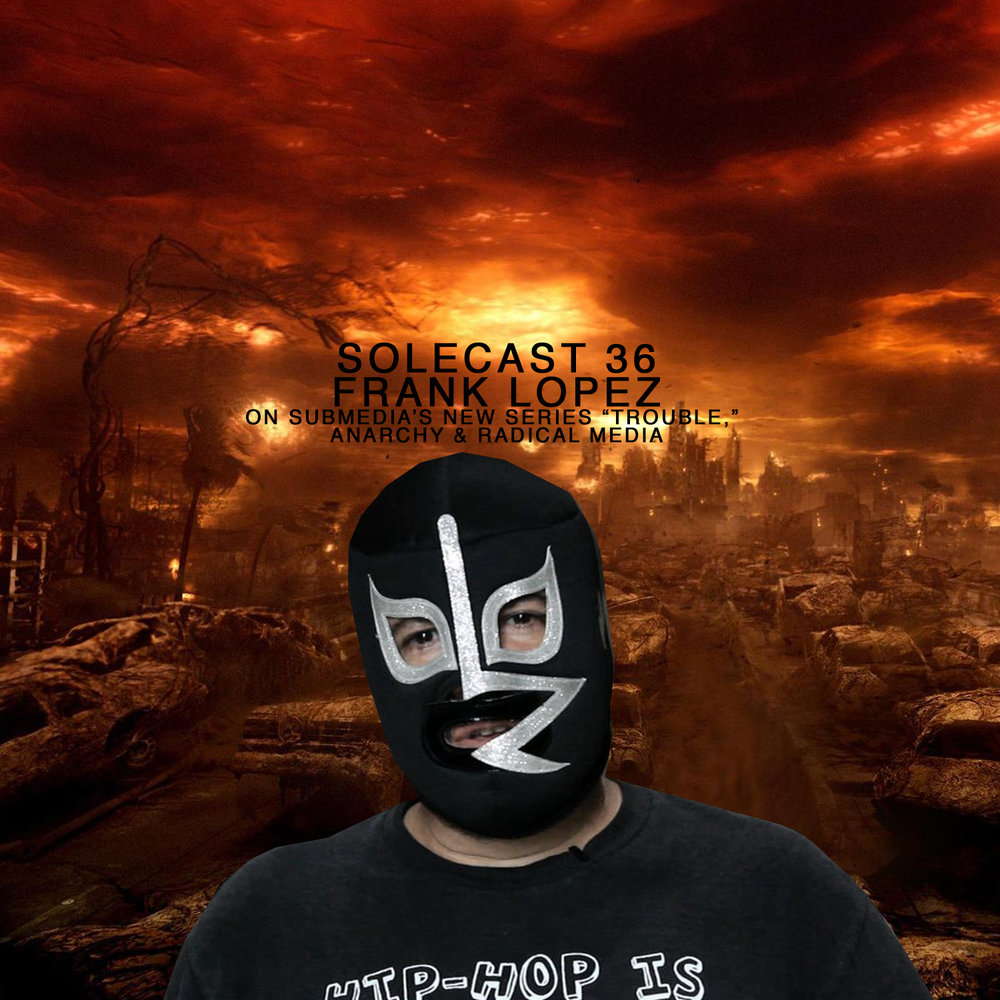 Solecast 36 is an interview with Frank Lopez of Submedia.tv. Frank is the founder of submedia and for 10 years wasknown by his alter ego The Stimulator. Stimulator was "the foul mouthed news anchor" on submedia's flagship shpw "Its The End Of The World As We Know If And I Feel Fine." Todays interview is a discussion about his new documentary series called "Trouble" and how he sees its role in breaking social media alienation and getting people engaged and connected locally. Trouble is a monthly documentary series highlighting uprisings from around the world and taking an in depth and analytical look at them.
Other Topics Discussed:
Montreal's maple syrup and its cultural divergence from New England
The evolution of submedia over a decade
Basic thoughts on anarchism, and Submedia's engagement with it
Mutual aid based projects that are replicable
The relationship between anarchism and indigenous struggle
The tension in social movements between the resistance and movement managers
90s hip-hop and its role in radicalizing him
Trouble drops the last Sunday of every month. The first one is Sunday March 26th, organize a showing in your area & find new comrades!
Here are some previous collaborations I have done with Stimulator: