May 25, 2017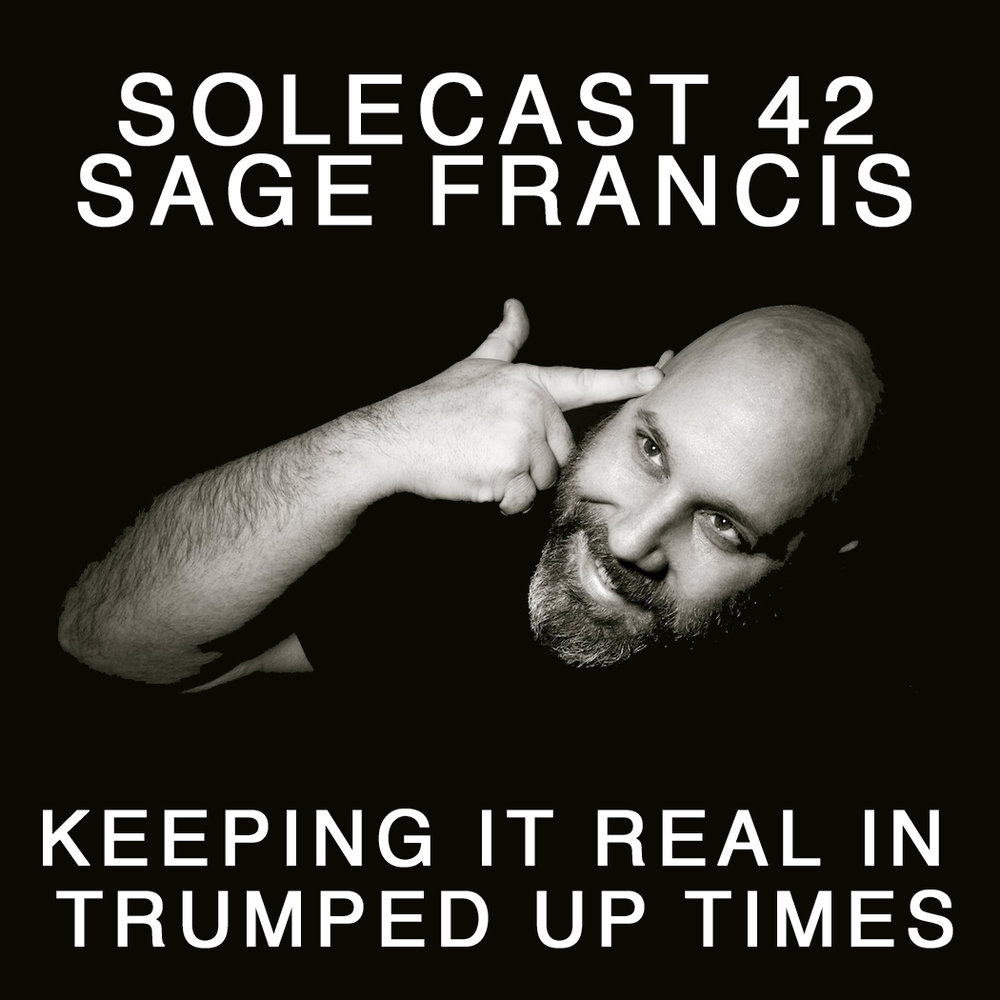 Subscribe to the Solecast in iTunes.
olecast # 42 is an interview with indy rap legend, iconoclast and label-head Sage Francis. We have an in depth discussion about his views on society, music and life. We talk about his latest world tour, his new album "Copper Gone" and his decision to leave Epitaph records and put out his music on Strange Famous. Obviously we cover Trump, the state of journalism and have a critical discussion about the role of politics within art. We talk about shifts in the music industry related to technology, and various experiences we've gone through over the years. Sage also lays out the thinking and concept behind his new record label SFR Digital and what he is doing with it to help indy rap artists gain a toehold in the rap game.
Grab his new album, Copper Gone here.
Follow him on Twitter, Instagram, Facebook.